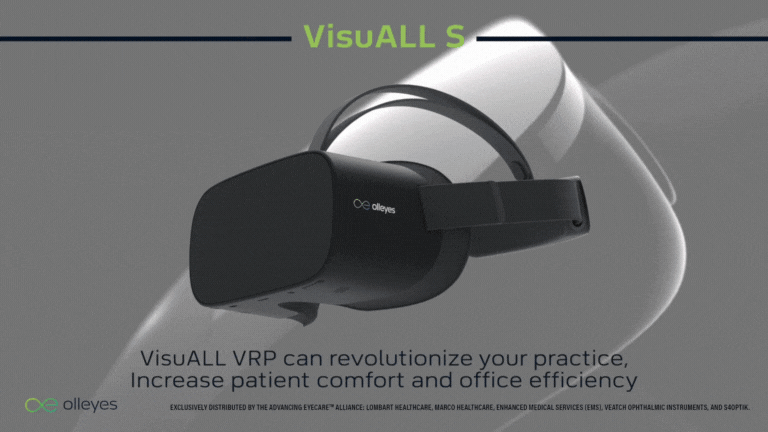 Improved Clinical Results, Patient Comfort, and Office Efficiency
Olleyes VisuALL Virtual Reality Platforms are designed to improve every aspect of patient testing from patient experience and clinical results to practice efficiency and overhead. The VisuALL VRP's headset form factor makes it ideal to utilize in any environment and the scalability of the VisuALL VRP systems enables technicians to multi-task while testing patients. 
The first-of-its-kind Dynamic Matrix algorithm accounts for the most minute eye movements, reducing fixation loss to zero and propelling you leagues ahead of the rest.
Plus, free up your staff with Annie, the AI-based virtual assistant.  With the ability to speak over 38 languages, she can lead patients through the entire test process.
Distributed exclusively by the Advancing Eyecare Alliance:


Lombart Healthcare, Marco Healthcare, Enhanced Medical Services (EMS), and Veatch Ophthalmic Instruments.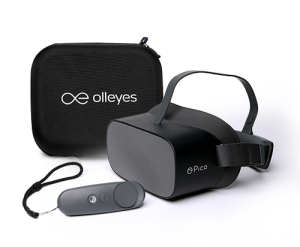 VisuALL S Virtual Reality Platform
The VisuALL S includes the following tests:
Visual Field (All Common Protocols)

Pediatric Visual Field
Visual Acuity (Near and Far Acuity)
Color Vision (D-15)

Contrast Sensitivity

LCVA (Low Contrast Visual Acuity)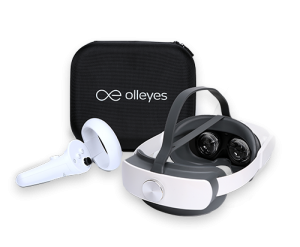 VisuALL ETS Comprehensive Testing Suite
The VisuALL ETS includes all the capabilities of the VisuALL S plus:
Visual Field with Eye Tracking
Automated Comprehensive Eye Examination Suite 
Pupillometry
Extraocular motility
And More!