AEC Employees Going Above & Beyond
Stacy-Lee Annis, Authenticity | Transparency | Accountability | Winning
Stacy is always helpful to be transparent educated in supporting client questions about our product solutions. She is always quick to respond and support … resulting in sales wins! Clients have confidence in what they are purchasing and how it works for their practice and systems.
As a new member to Innova's Clinical and Technical Support Team, Stacy has been extremely helpful in my transition into the team. For Authenticity, She shows this by creating a very welcoming environment by being extremely down to earth and real with me and the team. She is very transparent in what tasks are needed and holds us and herself accountable in a respectful way. She is always thinking about the end user when troubleshooting issues and has thought me to think the same way, with that compassion. In my opinion thinking about the end user is the most "winning" mentality you can ask for.
Always has a huge smile. Never once has Stacy not willing to help when needed. True to being a team player not only with clinical but everyone. When I am stuck with a complex clinical issue Stacy is usualy the first to answer.
Renee Auston, Authenticity | Transparency | Accountability | Winning
Renee is always an email, IM, call away. Whenever Hillarene is out of the office, she steps up to not only handle her own daily task, she extends herself to make sure our supervisor does not have to come back to a load of work. She displays a true level of humbleness when asked to handle whatever it may be.
Bill Barnes, Winning
Demonstrates drive, perseverance and dedication to finishing the task.
Josh Bergamini, Winning
The ONLY Field Service Tech out there in Hayward CA and doing everything he can to get the job done.
Reinhard Binek, Accountability | Winning
Reinhard has recently taken on a new role at Marco but continued to make sure that every detail of the approaching national tradeshow was taken care of as if he were in his previous position. He has worked hard to cover every show detail and to put new techs in place for future shows. He always takes the time to make me feel like what my department needs is is as important to him as it is to us and that he will find a solution. He follows up and makes sure the job is done and even more importantly, always has a great attitude!! When Reinhard is involved in a project, I know that is will get done, be on time and handled professionally.
John Borg, Authenticity | Transparency | Accountability | Winning
John is always quick to help out in any way possible and offer his assistance and experience in service to satisfy the customers needs.
John goes above and beyond for each and every customer and is also a strong support in the Service Team. Always willing and able to assist and advise
Enrico Borjas, Authenticity | Transparency | Accountability | Winning
Enrico is working over 80 hours a week, train techs and provide a real value to our partners..
Enrico are actually my technician senior since 2 years and i m still learning from him. If we got an issue or need any advice, Enrico is here. You can call him at anytime, he ll be there. He teach us his best tricks and take the time to explain why is that important do to it like that. He s not a co worker, he s a friend now . Customer don t have to worry when we send Enrico on a service call. He ll give his 110%. If he can t do nothing with the equipment, it's because no one else will be able to do something. Customer always love to see him with his great service. Customer trust him.  He learn with failure and success. Now he s one of the best technician we never have. I never saw Enrico a couple time came here at the office on his vacation just to make sure he receive parts for his job for next weeks. That kind of employe must be preserve at any cost.
Enrico works tirelessly to help clients, both through new installs and service repairs. He is always on the go and always willing to give a helping hand to his coworkers.
Donnie Boyd, Winning
Most dedicated person I know 
Tia Bruno, Authenticity | Transparency
Tia is always honest and transparent with her feedback and new ideas. Her suggestions for improvement to both our design elements and some of our marketing processes have resulted in increased efficiencies and many fantastic new marketing pieces.
James Campbell, Authenticity | Winning
Shares life experiences and is interested in others perspectives.
Many Years of working with Jim for parts, etc, He is always willing to help with a quick response.
Jason Carrington, Authenticity
Jason is always willing to help out when I have product/sales questions. He often reviews marketing content for me and gives his authentic perspective based on his experience with customers and product knowledge. Jason is a real team player!
Jenny Chrzan, Authenticity | Transparency | Accountability | Winning
Always willing to help 
As with Natalie, Jenny is available for questions or advice anytime you ask. An awesome resource, and a great team player.
Jenny is always there to help and is very fast with getting answers. 
Helpful, patient and sunny to a fault, she not only demonstrates great efficiency but diligence to the task at hand and is utterly endearing to the customer. 
Jenny is always available to help walk through steps and make sure they are done right. Always an encourager.
Seth Clark, Authenticity
Seth is a hard charger with an extremely deep skillset who is always willing to assist others. His experience and advanced technical skills make him an invaluable member of one of the busiest regions in the country. Every company is stronger than one person but I can honestly say that this is an employee who strives to make a positive difference with each and every action he takes.
Bryce Collins, Authenticity | Transparency | Winning
He's the best manager ! He's available and attentive to our needs. His noblest quality is his trust in us. This confidence is precious and allows us to move foward towards achieving sucess. 
Bryce always encourages our team to share best practices and ways to do better with our customers and our territory.  This creates trust with the whole team.
Bryce always has a positive outlook and is always willing to help. 
 
Will Cooper, Winning
He's new and hungry, wanting to be great and take care of customers. He will be very good in this industry throughout his career.
Kwesi Cuffe, Authenticity | Winning
Since I have started in my role. He has gone over and beyond supporting me. Ensuring sales wins for me and for the organization. He shares experiences and information so I am best equip to present to my clients our solutions.  
David De la Mora, Authenticity | Accountability
He is a dedicated and very valuable member of the S4 sales force, always willing to help and contribute with innovative proposals to the team. David demonstrates a lot of interest on showing the customers the best of the company by showing every installation, to create engagement with our audience. He always comes with some new ideas to improve 
Rosbella de Martino, Authenticity
Hillarene Donovan, Authenticity | Transparency | Accountability | Winning
tremendous help to us and our customers, does a great job for the company
Working relentlessly behind the scenes, my nominee puts in long hours, circumventing a plethora of potential crises, while maintaining a WINNING attitude, enabling us to produce first, fast and fearless results. Hillarene Donovan exhibits an exemplary winning spirit! 
Hillarene is authentic, always showing up true to who she is. She has a great attitude and has been open to the changes within the organization. She follows through and does what needs to be done for closure and completion. She' is an asset to the Company.
I feel Hillarene Donovan represents our core value "Transparency" the best, she is always honest with her colleagues and our customers whether they want to hear it or not, but always in a constructive, positive way.  
Despite the time, Hillarene is always there to depend on. She extends past an 8 hour window to assure what needs to be complete is done. You ask, she answers. Dependable is an understatement to express her dedication in the role of many hats worn. I couldn't ask for a better hard-working individual that deserves to be recognized. She IS the glue that holds several departments together.
Priyanshi Doshi, Authenticity | Transparency | Accountability | Winning
Pri is an amazing Team Lead! She is always here to help and offers great training and support as well as the backbone for communicating the company goals and Values.
Angele Duchesne, Accountability
Always assures to complete her duties from start to finish and always looks out for the customers bests interests.
Debby Elder, Authenticity | Transparency | Accountability | Winning
She is always ready to help, even when she is learning a new computer system.  I have never seen her less than cheerful and open.
Mary Anne Evans, Authenticity | Transparency | Accountability | Winning
I know I can go to Mary Anne with any problem I run into, no matter how trivial. I know she will go out of her way to provide me with the right information, as long as I ask the right questions.
Mary Anne ALWAYS, and I mean always gets it done! No matter what is presented to Mary Anne she works to complete timely and in the most organized manner possible.  I appreciate that she is so accommodating, teaches me how to do procedures and puts a smile on my face! 
Mary Anne has been the guiding light in the transition to SAP and has been doing double work as well as helping others to learn as we go and this has not been an easy task. Much  appreciation to her for this!!
I feel Mary Anne Evans represents our core value "winning" best because she stepped up first to learn the new procedures, especially the new computer system, she has been involved from the beginning , she's always available to give answers to her colleagues and most of all she is fearless in her efforts to get us all on the same page. 
She is so sweet and she will get to the Bottom of any problem to get it resolved. She' is GREAT. 
Greg Gant, Authenticity | Transparency | Accountability | Winning
Always willing to help and goes the extra mile for the customer or coworker.
Greg has so much calmness and compassion when speaking with customers on the phone. He listens and always takes his time to make sure the customer is taken care of. His work ethic is commendable. Everyone should take a lesson from Greg's wonderful attitude on life and just simple kindness to your co-workers and customers.  
Hans Gerwig, Authenticity | Accountability
Hans has a great personality and good workmanship that has resulted in many loyal customers who contact him direct.  Who always have a positive comment on Hans. 
We have been working together for 16 years. It's just the two of us and Hans is always willing to help me out and I do the same for him. We depend on each other to get the job done.
Melissa Gibson, Authenticity | Transparency | Accountability | Winning
Prompt, Enthusiastic, Cheerful and Competent Help EVERY Time I Call Her.
Brian Gleason, Transparency | Accountability | Winning
Brian constantly grinds for his sales, working extra hours every week to close deals and build relationships with clients.
Natalie Golling, Authenticity | Transparency | Accountability | Winning
At a moments notice Natalie sacrifices her time to serve others. A real team player. Goes above and beyond.
Natalie is Winning because she has jumped in and taken part of Sharon Vincent's work load.  Sharon has a lot to deal with losing 2 service techs in her area, so she has to juggle schedule of the remaining tech.  Natalie has taken over Sharon's duties that don't require tech scheduling, to give Sharon more time to concentrate on that.
Dawn Grier, Authenticity | Transparency | Accountability | Winning
I've never seen someone keep so many plates spinning at one time. Professional, focused and always willing to stop and help even while in the middle of several tasks. 
Always willing to go the extra mile to help, she is the ultimate team player, always drops everything she is doing to help you.
Dawn is always happy to help and answer questions whenever you need her.
Does whatever it takes for the company. Team player who is always looking out for the best for the company even if she doesn't get the credit. She runs the Irvine office and wears 20 different hats. She is willing to help in any capacity and is willing to learn any new system (even when it means taking a step backwards from systems she ran before). Dawn is one of the most valuable employees in this entire organization.
Johnny Handy, Authenticity | Transparency | Accountability | Winning
Anytime that I need training or help with something Johnny is always willing to help.
Johnny is very knowledgeable with every aspect of the equipment 
Ryan Harlow, Authenticity | Transparency | Accountability | Winning
Ryan Harlow is a talented wealth of knowledge. He is all about winning. On a daily basis, he gets the team on track, fills in when needed and is always willing to go the extra mile. He always has a smile on his face and is willing to help solve any problem. He is a fantastic motivator, manager and salesperson. I enjoy learning from his style. Ryan is reliable, dependable, accountable and this is why people trust him. He does what he says. No broken promises. It is a real joy to work with him.
Anita Harris, Transparency
Anita, very much like Angela is always willing to help. Because Anita has access to NAV she is always willing to dig through invoices and share information immediately when we call her. Her internal customer service skills are truly top notch. I'm thankful to have her on the team and that I can turn to her in a time of need to help me complete my duties.
Brian Hewitt, Authenticity | Transparency | Accountability | Winning
Always willing to assist coworkers & customers w/o complaints in a kind & professional manner. I have received a lot of positive feedback from techs that have worked w/ him in the field and emails and text messages fro drs and their staff praising his professionalism. 
Suzanne Holt, Authenticity | Transparency | Accountability | Winning
Extremely hard working and always first in line to help anyone in need! 
Suzanne is always on top of her game and goes even ABOVE the above and beyond. She deserves to be recognized for her hard work.
Hard working always willing to help 
Josh Hughes, Transparency
Kindhearted toward others.
James Jarmusch, Authenticity | Transparency | Accountability | Winning
Every month, James and his team scrambles to get us on the Core side close to budget when we consistently still can't get product from Reliance.  I don't know how he has any hair left.
Michelle Kanen, Authenticity | Transparency | Accountability | Winning
In a span of less than 5 months, she learn all internal processes, have made no mistakes, is very well organized and structure in working method, always willing to work extra if and when required, sense of responsibility  and very positive attitude 
Michelle with her positive attitude and hard work in a very short period of time became a key member of service team. always going extra mile for the team and customers.
very positive person. Michelle is new but unbelievable 
Dustin Kerley, Authenticity | Transparency | Accountability | Winning
Dustin never says no. Always willing to take on any service or install job. Dustin goes above and beyond to do a great job. Customers love Dustin and let me know how much they appreciate his work. I had a 7 lane office that Dustin was taking out instruments and lane equipment for new carpet install. Dustin had to wait until after the office closed at night to remove equipment and then be there the next morning before office hours to reinstall all equipment before the office opened. This was a 2-night and 2-early day job.  I had the office manager call me to state how much she appreciated Dustin and what a great job he did. 
Darrell Lafferre, Transparency
Comes in early to work in different department to help
Elisa Lafiguera, Authenticity | Transparency | Accountability | Winning
Elisa is an amazing employee who represents all of the values above.  We wish we had more employees like her and we know we can always count on her to take pride in her work and do an excellent job.
She has grown well trying to help out any way she can
Pride in her work and try very hard to do the best job she can
True to the job . always does her best and works to get things right all the time.
Cares about outcomes and follows up in timely and complete manner. Works overtime and keeps track of little details
Brent Lastrapes, Authenticity | Transparency | Winning
His non-stop customer first mentality shows he is authentic about helping clients and closing deals and remains transparent with them the entire way until he wins their business.
Beth Lindner, Authenticity | Transparency | Accountability | Winning
She is always willing to help even when things are difficult 
Goes the extra mile working late and weekends to get things done
Aaron Logan, Winning
Completes all work. Not afraid to try repairing different equipment.
Jimmy Major, Authenticity | Transparency | Accountability | Winning
Jimmy is always there if you need help with anything and does not complain.  
Toni Matusek, Accountability
Toni exemplifies a winning spirit as she overcomes the challenges of fixing what needs to be fixed and encouraging those who need encouragement. With a unique style and flair, Toni takes the bull by the horns and brings it down! A true Rocky-spirited worker!
Mike McGurren, Transparency
Always honest w customer and colleagues – caring, hustles to help the customer and colleagues 
Jay Mehic, Authenticity | Transparency | Accountability
I sit across the hall from Jay and often hear him helping customers and sales reps with shipping/delivery issues.  He is always very polite and honest, and works with them to get the problem solved.
Fernando Melina, Accountability
Fernando has quickly become the go-to field technician for National Accounts in California. He is always on time and on target and ensures every detail has been taken care of on his installations. Additionally, his ability to communicate with the doctors and clinic staff is key to ensuring a great experience for the end users from start to finish.
Angela Morse, Authenticity | Transparency | Accountability | Winning
Angela has been assisting the Service Contracts team with pulling invoices for us as we begin to roll out our new Non Marco Service Plans. She is always ready and willing to help both Fletcher and I with anything we need. She never complains, stays on the phone with us until we get everything we need. She specifically helped me on 3 separate occasions with getting seat cushions repaired for customers. She knows who to turn to get results. She's focused, dedicated and always willing to help. We are so grateful to have her a part of our team and think she should be recognized. She has incredible interpersonal skills and exceptional internal customer service skills.
Always helpful 
She always answers her calls and provides help immediately.   Very kind and helpful
Jesse Mundell, Authenticity | Accountability
Always owns up to mistakes
Always asks questions when not sure
Josh Olberding, Authenticity | Transparency | Accountability | Winning
Over the years working with Josh, he has demonstrated his competiveness to win in every situation we have been up against. Josh has gone above and beyond to help a customer to purchase the best equipment for their needs. He can always be counted on to come through for our customers and for his colleagues. There have been many times a customer has text him late at night about a technology question and he always responds immediately. Josh is hands down one of the best technology specialist that we have in my opinion.    
Josh is always very real with customers and brings a trust and loyalty to all of my customers.
Josh is always there for you which is most important, he goes above and beyond and has excellent presentation skills. His knowledge of High tech is 2nd to none
Josh has always been the first to respond to me and my customers when it comes to closing business. Because of this, him and I have sold 6 Maestros in the last 40 days. 
Answers my calls & questions promptly & provides great resources on OCT. 
Lennie Olson, Authenticity
Willing to help with things outside of the IT world, He has taken time to accept shipments and get them stored for Marketing. As well he has assisted with so video set up, and photoshoot assistance. 
Enrique Ortiz, Accountability
Reliable, fast worker, never complains
Always willing to go the extra mile for the customer and the company
Jeff Parker, Authenticity | Transparency | Accountability | Winning
Gives it to you straight. Explains whats what with no sugar and still with years of experience is willing to say I don't know but I will find out" 
Jeff Parker is the epitome of dedication and hard work. His experience, product knowledge, and personable attitude allow him to provide excellent customer service to anyone who seeks his professional assistance. 
Eduardo Portillo, Transparency
The best leader in S4Optik 
Don Quinn, Authenticity | Transparency | Accountability | Winning
He has a lot of loyal  cust, takes care of his colleagues & the buss without expecting anything in return, even serves cust on weekends
Ariel Rios, Transparency | Accountability | Winning
Though ariel is new, he is showing so much promise and passion, always shows interest and willingness to do the job even if his product knowledge is little, and he always shows up for work on time
Cheryl Roberts, Authenticity | Transparency | Accountability | Winning
Cheryl always goes over and beyond to help clients. 
Very clear and honest
Patience is never ending while training.
Scott Roubaud, Authenticity | Transparency | Accountability | Winning
Scott helps me tremendously with Service & Installations. I v C oils not f do o what CV I do without him. 
Scott Is my Service Technician. I would not be able to do my job without his help. 
Pranav Saini, Authenticity | Transparency | Accountability | Winning
Always going above and beyond for customers and working on weekends. Also, he supports service advisor team whenever he is available.  
Is a field technician, however, always willing to volunteer to assist Advisor team , accommodates weekend field services to satisfy customer needs, great team player.
Aleksandar Sarcevic, Authenticity | Transparency | Accountability | Winning
Aleksandar with his positive attitude, knowledge and hard work always been successful to have customer and sales team providing excellent feedback. both customer and sales team requesting to send him for future service repair and installs.  
Aziz Sarv, Transparency | Winning
Aziz is the first to offer help & support no matter the day or time. Even when the priority list is full he finds a way to show up and support! I have witnessed several customers during a challenging experience who default, and only want to deal with him, as they feel comfortable and confident he will deliver a solution. Currently we have VA1 issues on a mass scale. Aziz wasted no time in setting up an assembly line with his staff to get 100 units resolved in minimal time regardless of no advance notice and short staff due to employees being off.    
Aamna Sayed, Authenticity
She's always humble and ready to help. She shows a lot of empathy and gratitude towards her colleagues. We feel good in her presence, she wants the best and success for those around her. She's a beautiful person inside & outside. She treats her coworkers as her friends. 
Susan Schofield, Winning
Susan organized an amazing OCT webinar that got rave reviews from doctors and sales reps and hundreds of leads.
Ray Schwilk, Winning
First on the job, works on weekend when needed, goes above and beyond to satisfy customer.  
Brian Shannon, Authenticity | Transparency | Accountability | Winning
He's a dedicated employee
Brian is the ultimate team player and always willing to help anyone that needs it
Stephanie Smith, Authenticity | Transparency | Accountability | Winning
Stephanie is very patient and knows a lot and has answers for all questions
Kevin Stanford, Authenticity | Transparency | Accountability | Winning
Lets add Teamwork, Kevin is hardworking, knowledgeable, When an opportunity presents he will always share the lead.
Kevin has worked far beyond his current position assist, not only me but others within other territories.  Kevin demonstrates what it means to be a team member.  
Mark Stetson, Authenticity | Transparency | Accountability | Winning
He is always willing to help, if he doesn't know the answer he will try to find the answer.
From day 1 of our transition Mark has been a sheer pleasure to work with. He is always joyful despite the situation. He is happy to help and prompt to respond. He is knowledgeable and if he doesn't know the best answer right away, he figures it out and gets back to me. I believe he is authentic, transparent, accountable and a winner. He is a model employee. I'm glad he is there when I need him. If you call Mark on the phone, you can hear the smile on his face when he answers the call.
Jared Stevens, Authenticity | Transparency | Accountability | Winning
Jared is authentic when helping and assisting customers over the phone. Just this morning, after helping a customer with questions, the customer said at the end of the call "Jared, you are a gem!" Jared shows tremendous transparency especially during training moments with his new coworker that allows the trust to grow and the work to be completed with a great attention to detail. Jared shows accountability when taking on multiple tasks and accepting multiple responsibilities that makes the team around him better and more efficient. Jared shows a winning attitude everyday especially when it comes to helping others because he knows how important being a winning team player is to not only to his career but to the company as a whole.
Jared is a real team player!  He is always willing to stop and explain a piece of equipment to me when I have questions and often pitches in to help when I need random help with something. He is also always polite and patient when I overhear him helping customers with technical issues.
Michel St-Jean, Authenticity | Transparency | Accountability | Winning
Quebec is having a huge Success because of his bests efficient solutions 
If we loose Michel, Innova Laval will close
Alex Swanson, Authenticity | Accountability
He is always hitting his daily and monthly goals and is an ethical, authentic employee
Jerry Talliere, Authenticity | Transparency | Accountability | Winning
Honest evaluations of others. Lives life of integrity.
Always working hard and making sure everything is shipped on time 
He always helps fellow employees with whatever tasks they are struggling with and tries to get all the shipment out of the door every day. He is very fast and accurate at shipping. He knows the product and can help prevent errors.
Jerry remains behind the scenes but always ready to help when asked.
Myles Taylor, Authenticity | Transparency | Accountability | Winning
Myles is a human encyclopedia when it comes to part numbers, past orders, and any information recall. He never hesitates to help out when he can, and is the most genuine guy around.
Accounting Team, Authenticity | Transparency | Accountability | Winning
I am appreciative and thankful to have such and amazing team. I am honored to be able to work together with them both.
John Thatcher, Authenticity | Transparency | Accountability | Winning
JT is always profesional, always helping anyone that come by even if it is repetative he doesnt make you feel small. true test of time John. T is older then the building and still has a  great attitude. 
He is really authentic in his dealings whether it is with his colleagues or clients. Being very senior person here in Innova ,he is showing extra efforts to teach people always. He is friendly and  having best solution for any problem always, making clients like him for his solutions.
Ali Thompson, Authenticity | Transparency | Accountability | Winning
Ali never says "no" and she is always there to take care of everything.  She handles the work load of three people and always has a great attitude!
Ali represents Winning as she volunteered to be the ROM for Brian to help the core sales team better manage transition from quote to order and delivery.  She represents transparency because when told all Michael Marco's team members were handled through Jacksonville office, she wasn't afraid to question whether this is the best way moving forward with the growing number of inside sales reps that will need to be managed.
She runs and entire office plus remotely runs Colorado all on her own. She is a queen at multitasking. 
Lou Tiller Joyner, Authenticity | Transparency | Accountability | Winning
Corrects everybody's mistakes with positive attitude. Accepts added responsibilities with graciousness. 
Can't say enough about Lou she has been such a devoted employee
Lou has been instrumental, when the ship has gottten off kilter, in righting the wrongs, making sure it is done the correct way, always with a positive, upbeat attitude. She bears a lot of weight and doesn't buckle under it and, therefore, displays a winning spirit as well! 
Lou is SO incredibly patient and works diligently to accomplish the task at hand.  I appreciate that she always keeps me informed and guides me to complete tasks properly as to know have mistakes I have to correct.  
Lou is always responsive, providing quick answers. 
Kristen Tischler, Winning
Kristen manages the marketing team with great authenticity.  She is honest and straightforward in pointing out areas of improvement and always acknowledges individual successes amongst our team.
Manon Trudel, Accountability
As a senior rep, Manon shares best practices and failures in order to help the team be more successful.  She is honest about her endeavors which helps the team tremendously. 
Jennifer Van Schilt, Accountability | Winning
She is a great manager,  very supportive to his team and willing to help even when she is crazy busy.  She helped the marketing team by creating a process to order marketing kits for customers who purchase an OCT or Eye-Light. Also, she helped me a LOT when we had trade shows. 
Sharon Vincent, Authenticity | Transparency | Accountability | Winning
Same as Suzanne! – Extremely hard working and always first in line to help anyone in need! 
Sharon works not only from 8-5 M-F but most evenings at home for an additional 2-4 hours to get all the orders processed properly. She not only manages the sales side but also plays an integral part in managing the service techs schedules for both installations & service calls. This dedication to supporting is also frequently eats up her free time on weekends. Without Sharon, Texas would not be performing at the high level it is for Advancing Eyecare. The service techs in Texas are all at the top of the company for billing & I give her credit for their efficiency & performance. The sales team in Texas also relies heavily on her for their success in processing orders, tracking down equipment, so she can schedule delivery & installs. Her unwavering commitment to supporting all of us in Texas deserves recognition as this support has a big impact on the bottom line for the company.
Sharon is one of the hardest workers I know! With the switch to SAP, she has taken on many new responsibilities and tirelessly works nights and weekends without any recognition. I couldn't think of anyone more deserving. She works tirelessly to get everything done, under constant stress. 
Sharon works tireless for me, the customers, and for Lombart. She is on top of everything. 
Linda Walker, Authenticity | Transparency | Accountability | Winning
She works hours at home finishing work that there wasn't time to finish during the day.
Always help out when needed
Jimmy Welch, Authenticity | Transparency | Accountability | Winning
Accountability for countless areas of the company
Kevin Williams, Authenticity | Transparency | Accountability | Winning
Kevin possesses the skills and traits of an excellent leader. He is natural leader. He holds the line and motivates our team. I am a big Kevin fan. He also has great hair.
Winson Xavier, Authenticity | Transparency | Accountability | Winning
Winson is always going above and beyond to service customer equipment and minimizing service repairs.
Entire Service Team, Authenticity | Transparency | Accountability | Winning
Everyone is service has been working so hard and keeping positive during these tough times.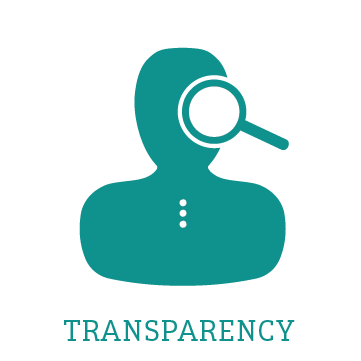 We create trust by being honest with our customers, our colleagues, and ourselves.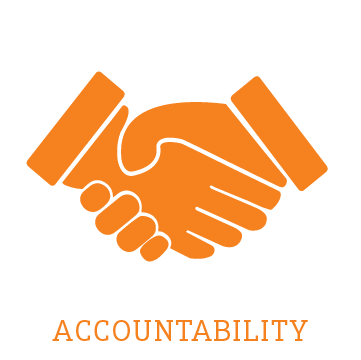 We create value by correcting failures and celebrating successes.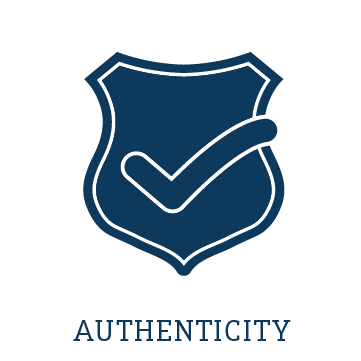 We create loyalty by sharing meaningful experiences and diverse perspectives with others.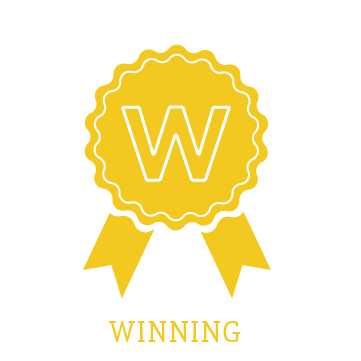 We create results by being first, fast, and fearless.
Advancing Eyecare is an Equal Opportunity Employer.