Advancing Eyecare Insider
Employee Newsletter | Issue 3 | August 2022
Register for the next AEC Global Town Hall
Next Town Hall Meeting August 4, 2022 @ 1:30 PM EST and will be broadcasted LIVE from the INNOVA offices in Toronto, Canada. 
Live and virtual attendees please register with your company email address
S4Optik 10 Year Anniversary
Happy 10-year Anniversary S4Optik!
Last May, the S4Optik staff participated in a special celebration to commemorate the company's 10-year anniversary. The day started with specialized customer service training and employee integration activities. Later, staff and their families gathered at a country estate to share food and typical Jalisco drinks – there was even a cake in the shape of an OCT! Sales leader Eduardo Portillo led a short presentation which presented commemorative silver pins to honor long-term employees.
Congratulations to everyone at S4Optik and thank you for serving the communities of Mexico and Latin America for the past 10 years. You are a vital part of the Advancing Eyecare Alliance, and we thank you for your dedication.
The Next Phase of Growth for Advancing Eyecare


As the demand for eye care continues to drive market growth and the industry transitions toward more advanced technologies and digital capabilities, our talented team is continuing to innovate to meet comprehensive customer needs as an end-to-end service provider. We are making a difference and it's being recognized. In order to meet the demands of tomorrow, we are continually taking actions to best position the business for long-term, sustainable growth today. With that, we are pleased to share that we have been acquired by Cornell Capital, a private equity firm based in New York and Hong Kong.  
The team at Cornell has extensive experience partnering with strong management teams like ours to drive growth, scale infrastructure and capitalize on opportunities with new markets. They are fully committed to enhancing our capabilities, further support our customers and foster positive patient outcomes.  
According to Cancer Research UK, "Getting a sunburn just once every two years can triple your risk of melanoma skin cancer compared to never being burnt." We all know the importance of wearing our sunscreen on long days outside, but it's actually recommended that we wear sunscreen everyday, regardless of how long we plan to spend outdoors because of how powerful the sun's UV rays are. 
UV rays aren't just harmful to our skin either! They also affect our eyes and can lead to cataracts, cornea damage, and vision loss without proper protection over time. 
Easy Ways to Avoid Those Harmful Rays! 
Be sure to apply sunscreen when you know you'll be spending time outside

 

Wear (fun) hats to protect your eyes and face

 

Oh, and don't forget your sunglasses!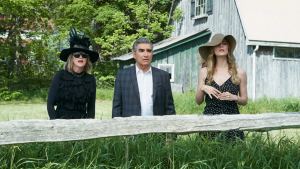 It's that time again! Value nominations are in and we're excited to announce the winners very soon. Be sure to tune in to the live Town Hall on Thursday, August 4th to find out who the 2022 AEC Values Award recipients will be.

On Thursday, June 23, 2022 marketing held a photoshoot in Jacksonville, FL at the Marco headquarters.  A big "thank you" to everyone who helped make it a success, from the techs who set everything up to our amazing model volunteers! We were able to get some fantastic new photos, and you may see some people you know in future marketing materials.  Enjoy these behind-the-scenes photos!  
Employee Assistance Program/Cigna Mental Health Resources
We're halfway through 2022, and it's been a long year! We want to make sure everyone is taking care of themselves. It can be easy to overlook mental health issues, but we want to encourage you to take advantage of the resources available to you. Click on the images below to access the links.
These are resources available through Cigna. If you are not enrolled in our health plan benefits, you may need to refer to your healthcare provider for mental health resources.
July was Dry Eye Awareness Month! Did you know dry eyes can cause much more damage than just feeling uncomfortable? "Dry eye can have lasting, damaging effects if left untreated," said Jeff Todd, president and CEO of Prevent Blindness. "An exam by an eyecare professional can equip patients with a treatment plan that protects vision and improves mental health." A recent study also found that mental health may also be affected by dry eyes.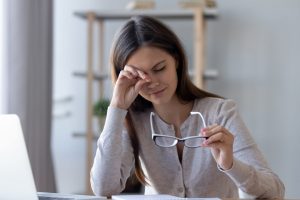 Welcome to All of Our Recent New Hires!
Vicki Kelsey-Lowe
Margaret Dean
Molique Coates
Diego Mora
Kristofer Freed
Lennin Reyes
Wilhelm Chira Service, Toronto, Canada
Cherianne Cramer Accounting, Jacksonville, FL
Nivethaa Kulendran Service, Toronto, Canada
Paul Micenko
Marco Area Manager,
North FL Territory
Logan Miller Core Territory Manager, Ohio Territory
Gates Muller Core Territory Manager, Chicago, IL Territory
Guillermo Quinonez Sales Representative, Mexico
Kevin Rodillas Accounting & Financing, Toronto, Canada
Henry Xiong Service, Toronto, Canada
Lisa Anderson Sales Support Specialist, Jacksonville, FL
Logan Crow Field Service Technician, Kansas City, MO
Aaron Garcia Warehouse/Inventory Control, Elk Grove, CA
Cedric James Temp Processing Return/Credit, Norfolk, VA
Jesus Nino
Field Service Technician,
Garland, TX
Kirby Richardson Field Service Technician, Greensboro, NC
Jennifer Gillispie Sales Specialist, Garland, TX
Tonza McLeod Temporary RMA processing, Jacksonville, FL
Alexis Ambeault Sales - Ophthalmic, Toronto, Canada
Gerrod Bookhard
Warehouse Associate,
Jacksonville, FL
Tisha Lee
A/P Clerk,
Jacksonville, FL
Abraham Sanchez
Services,
Mexico
Alexis Ambeault Sales - Ophthalmic, Toronto, Canada
Gerrod Bookhard
Warehouse Associate,
Jacksonville, FL
Tisha Lee
A/P Clerk,
Jacksonville, FL
Abraham Sanchez
Services,
Mexico
Alexis Ambeault Sales - Ophthalmic, Toronto, Canada
Gerrod Bookhard
Warehouse Associate,
Jacksonville, FL
Tisha Lee
A/P Clerk,
Jacksonville, FL
Abraham Sanchez
Services,
Mexico
Welcome to ALL of Our Recent New Hires!
Happy 35th Anniversary to INNOVA and David and Victor Spear!
January to July Work Anniversaries
Thank you for your hard work & dedication over the years!
Franco Aluigi
Bill Barnes
Debby Elder
Lou Joyner
Tai Ngyuen
Gerard Santinelli


Adrienne Lauro
Harry Clark Smith
Mayah Bowen
Patricia Morales Sanchez
Meghan Jeffords
Krista Staudt
Stephen Deleeuw
Aaron Logan
Jay Mapson
Kevin Meyran
Russell Trawicki
Christine Van Assche

Sammiyyah Bridgers
Janet Brier
Angela Davis
Michael Ferraro
Brian Hewitt
Eric Jones
Charles Little
Joshua Olberding
Alicia Thompson
Josiah Williams
Advancing Eyecare is an Equal Opportunity Employer.